Welding
Our welding technology serves the diverse needs of world-wide industry for practical, cost effective protective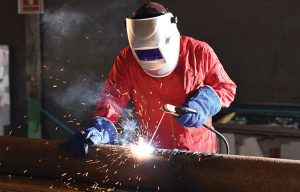 maintenance together with repair and joining solutions to maximise the operating service life of vital machinery parts and equipment.
Our extensive range of advanced, high performance, proprietary alloys formulated for welding with low heat input processes and procedures, assist major companies in resolving universal wear problems, raise productivity, cut manufacturing costs and reduce inventories of spare parts thus helping to conserve valuable energy and limited raw material resources.
The following samples from Castolin Eutectic's exclusive range of Welding Consumables and Equipment illustrate a selection of maintenance, repair, joining and fabrication solutions linked to a variety of base metal applications encountered by industry (indicated mechanical properties refer to all-weld metal specimens at ambient temperature)
Brazing
Brazing is a special process that produces strong joints at low temperatures, obtained through a diffusion process with no melting of the base metal.
The advantages of brazing are obvious: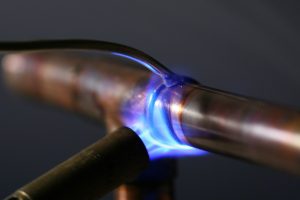 *Assembly of very different metal types is possible within a large range of temperatures *Diverse means of heating *The low melting point of our filler metals allows heat-treated parts to be worked with.
We are in partner with Castolin Eutectic, a pioneer and worldwide leading supplier of brazing products. Our vast product range includes a wide selection of filler metals in forms of diverse rods, wires, rings, foils, pastes and special pre-forms to meet all your OEM and maintenance requirements. Specially formulated fluxes and specialized equipment are also part of our product range all developed and manufactured internally.
The application scope of brazing technology is almost unlimited: Sanitary and air condition technology, drilling tools, electronics, bicycle industry, oil exploration, food and beverage industry, automotive manufacture and the plastics industry.
From wear resistant overlays to maintenance and repair joining or to complex mass production joining, the unique and innovative history of Castolin Eutectic Brazing is at your service.
Coating
Combinations of materials are increasingly common today: a base material to provide mechanical properties and a surface coating designed to provide the corrosion performance, wear resistance or structural properties. With its extensive experience of refurbishing and protecting industrial equipment and breaking new ground in wear protection technology, Castolin Eutectic continues to lead the way.
The total solution includes the material deposited, the equipment and the know-how to develop custom-specific products and automated systems thus, increasing the service life of production equipment and components.
Wear Plates
Castolin Eutectic develops, manufactures and markets ready to use wear plates under the brand name Castodur Diamond Plates ® (CDP). These composite materials consist of a steel plate overlaid with wear-resistant deposits by means of welding or metal powder coating, and provide exceptional protection against erosion and abrasion.
The CDP production units use the latest robotised manufacturing technologies and vacuum fusing ensuring the highest degree of process stability, regularity of anti-wear characteristics and surface finish.
Particularly aimed at complex part-geometry, the material can be cut, bent, and welded. Thousands of successful applications – documented in our applications data bank TeroLink – prove that CDP coatings increase the service life of wear parts and production machinery, reduce maintenance costs, downtime, and improve economic efficiency of maintenance works.
Oil & Gas
We can provide optimised solutions within a wide range of products and technologies to combat wear in the Oil & Gas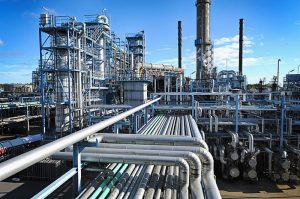 industry.
Our expertise within the Oil & Gas industry remains unrivalled and we working with all major companies operating in the Oil & Gas industry, wherever they do business in the world.
Our Know-how is shared world wide through our international OilTec team, composed of specialists in exploration, production and processing applications.
Quality and customer wishes are our primary focus when producing and distributing our products, our motivated and extremely experienced team would be more than happy to help you with new construction and other projects of any size to search for a customized solution(creating material based on your experience and need).With us you are assured of the best product and expertise you could ever need.
If you are in need of any further details on the above, please feel free to get in touch with the undersigned.
Cement
The high temperatures, thermal stresses and hard raw materials used during continuous 24-hour operation identify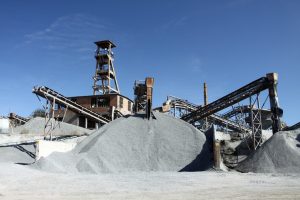 cement plants amongst the most aggressive environments in terms of wear and tear.
We remains at the forefront providing quick, effective and reliable repair, often in-situ, with the minimum of heat treatments and the maximum cost-savings. Our expertise within the cement industry remains unrivalled and Castolin Eutectic is working with all major cement manufacturers, wherever they do business in the world.