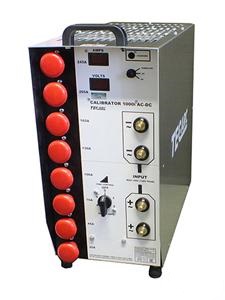 Product Description
The ultimate engineers tool for calibration / validation of welding machines to BS EN50504 2008
The Calibrator 800i AC DC is the second largest model in the range but is still hand portable and user friendly.
The Calibrator 800i AC DC weighs only 22kg and no external power supply is needed. This design really speeds up the whole process of setting up and validating machines, just plug in the welding leads and take the readings! It can even be connected to TIG machines with the HF running!
Like all the Calibrator models this machine combines a rugged resistive load bank with very accurate digital meters in a unique compact design utilising a clever cooling system.
All in all this adds up to heavy duty user friendly engineers tool with everything necessary for validation to the latest European standard, allowing customers to meet the requirements of EN1090 & ISO9000 and other quality systems.
Features and functions:
Hand portable – weighs 22kg.
No external power supply needed.
Unique design means easier & faster validations.
0-800 Amps readout AC & DC (850 Amps peak) with true RMS.
0-99.9 Volts readout AC & DC (120V peak) with true RMS.
Bright LED display of both AC DC amps & volts.
Allows validation to BS EN50504;2008
Accurate very stable readout to 0.5%+/-1 digit.
8 specially chosen loads to give over 100 different load settings.
Fine control up to 20 Amps.
Calibration traceable to National Standards.
HF safe design means no blow ups on TIG.
Robust aluminium construction.
Front controls well protected by overhang.
Supplied complete with 2M welding leads.
Supplied with calibration certificate traceable to National Standards.
Quality British made product with patents applied for.
Dimensions 590x310x675mm