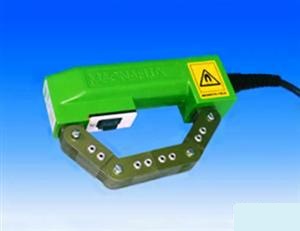 Magnaflux Y6 Electromagnetic Yoke 110v
Product Description
Specification
Product Description
The lightweight, encapsulated Magnetic Yoke is used for the detection of surface cracking in any ferro-magnetic material.

The Y6 Yoke combines low cost, light weight (3.5 kg) and leg adjustability, creating one of the most versatile pieces of magnetic particle equipment available. Poles are adjustable from 25 mm to 250 mm making the equipment ideal for inspecting components of different geometries. Single-handed operation, it is widely used in the testing of welds, automotive components, steel and grey iron castings and for in-plant inspection and repair.

It comes in 110V and 230V models. This is the 110V model version.
Specification