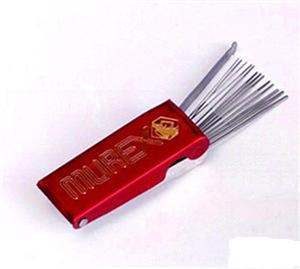 Nozzle Cleaner Set 0700153391
Product Description
Nozzle cleaners are designed to keep your welding and cutting nozzles in top working order.
Sizes ranging from 0.46mm to 1.74mm to cover all sizes of nozzles all in one handy case.
Gently insert the appropriate cleaner in the nozzle and gently ream out to ensure even flame burn. Can be used in welding or cutting nozzles.