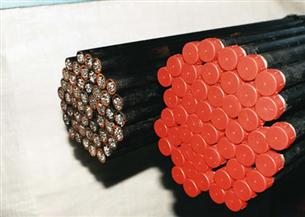 Thermic Lance 3/8 Inch 0700122423
Product Description
The Thermic Lance is a versatile tool for cutting and piercing stubborn materials and has many diverse applications:
Within ferrous and non-ferrous foundries, smelters and mills they are ideal for:
Opening tap holes.
Removing aluminium hard spots.
Ingot case cutting.
Ladle and tundish nozzle cleaning.
Slag and refractory material cutting.
Burning/Flushing solidified steel plugs in bores.
Clearing solidified spillages.
Within other industries:
General scrap handling and salvage.
Cutting and severing reinforced concrete.
Cutting steel piles.
Cutting and boring quarried stone.
Demolition and decommissioning work.
The advantages of using the Thermic Lance as opposed to conventional cutting methods and techniques, is mainly due to the speed at which it works. The equipment is simple and easy to operate, and the capital costs are negligible in comparison to drills etc.
Another key factor that makes the Thermic Lance a far more desirable tool for cutting is the lack of noise and vibration created.