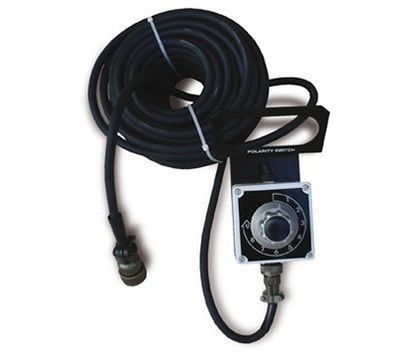 Remote Welding Control c/w 20m Lead
Product Description
Related Products
Product Description
Remote control for Mosa engine driven welding machines.
The remote control RC, which regulates the welding current in the CC (STICK welding) mode and the welding voltage in the CV (MIG/MAG welding), is connected to the front panel by means of a multipole connector.
When the remote control is connected to the "remote control" connector, it is functional and automatically excludes the front panel regulation.
The remote control can also be connected to the connector on the wire feeder front panel but in this case it is necessary to switch the wire feeder commutator so it can operate.
The polarity inverter (64A), if installed, can be operated from the remote control.
Related Products